BECOME A Mvt109 FACILITATOR
Join us for out next virtual training January 11- April 30th, 2023

STEP INTO YOUR POWER AS A FACILITATOR NOW.
LEARN THE SOMATIC/EXPANDED AWARENESS PRACTICE & CEREMONY
Empower yourself & others with the knowledge of science and wisdom of the mystics to become the radiant beings that we are each meant to be through the Mvt109™ practice that will help change our vibrations for a better world.
WHO IS THIS FOR?
Healers, Coaches, Therapists, Yoga Teachers, Movement/dance teachers, Breathwork Facilitators, and anyone curious about facilitating a embodiment movement practice.
WHY DO WE NEED THIS PRACTICE NOW?
We need to create more safe spaces to come back into our bodies and spaces that allow us to integrate our emotions, stories of trauma, and awakening experiences so that the energies of old stories we carry move through us to allow us to create a new blueprint within ourselves; mind, body, spirit.
When we facilitate energy in these powerful spaces, we will change our world forever.
MVT109™ FACILITATOR TRAINING PROGRAM

We all have the elixir within to heal ourselves but we can hold that space for each other to let it happen.

WHAT YOU WILL LEARN:

The science of trauma and altered states of consciousness and how Mvt109™ can help aide in bringing the body, mind, & soul back to homeostasis and transcend.

The techniques of the Mvt109™ in both a private setting and group ceremony settings.
The knowledge and wisdom of  intertwining of the physical, subtle, and emotional body systems so that you can lead to powerful spaces of transformation.

How to integrate a new modality into your present healing and/or coaching practice to deepen your embodiment experience with your clients and provide a safe space for integration.
THROUGHOUT THIS TRAINING YOU WILL DISCOVER:

A movement practice that helps regulate the nervous system and grounds the physical body to feel safe and free.

The subtle body systems;

the chakras & koshas and learn how to dance & flow with them to become more connected with all the energies within you.


How to hold a safe containe

r for yourself to experience all of your radiant emotions; your shadows & your light.

The confidence to create safe spaces for others

by learning practices to encourage active listening with compassion and empathy and ways to understand shifts from the western and eastern perespectives.


How to move more freely

in your body and facilitate others through their personal explorations.

The alchemy of ceremony

and how you can create it on a daily basis to flow with life.
OUR CURRICULUM INCLUDES
---
LEVEL ONE, TWO, & THREE FACILITATOR TRAINING OF MVT109™

Experience the somatic/movement practice created by Phoebe Leona that can be integrated into other practices of healing, coaching, and therapeutic modalities as well as facilitate this practice in group settings. You will receive a clear structure of the Mvt109™ groundwork and free movement/dance to have the freedom to curate themes within this practice for transformation and expansion.

DEEP EXPLORATION OF THE EMOTIONAL BODY
Learn how the body holds the energies of shadow emotions like, Fear, Anger, Shame, Grief, Loneliness, Anxiety, and Numb and learn how to navigate your way through them to the lightness of Trust, Inspiration, Confidence, Love, Gratitude, Peace, and Joy. Experience how to embrace your shadows and your light to become a more radiant being. These practices will be experienced in our live sessions and the online portal content inspired by Phoebe's book, Dear Radiant One...An Emotional Recovery Story and Transformational Guides to Embody the Dance of Life for the self inquiry portion of the program.

UNDERSTANDING OUR SUBTLE BODIES IN OUR MODERN WORLD: THE CHAKRAS & THE KOSHAS
Explore the subtle body of the koshas and chakra system to connect more intimately with the divine energies we all have within ourselves. We shift our perspective from the divine masculine guru teachings of the subtle body of yoga to a deeper layer of surrendering and trusting the divine feminine energies. Theses discussions will be based on assigned reading material given prior to the program upon registration.

CREATING CEREMONY & SAFE SPACES FOR GROUPS
Learn how to be confident as a space holder in ceremony, sacred spaces, classes, discussions, meditations, and other gatherings. Feel empowered to hold these containers so the energy of each individual can flow freely and safely. We will discuss setting healthy boundaries and how to sit with trauma when it enters into a group and the roles and responsibilities you have as a facilitator.
INTEGRATION AND CREATING OUR NEXT GENERATION
We will share our final discussion around how we envision our future as teachers, healers, facilitators, coaches, therapists, and practitioners as we co-create this new paradigm. We will explore our own shadows as facilitators and how to hold ourselves accountable so we do not fall into the traps of spiritual bypassing. We will share discussions around how we can continue to bridge the gaps between western science and eastern philosophies to create a support system to take us beyond our program out into our communities so we continue to uplift and empower one another through our service.

Experience Mvt109™ Live with Phoebe

(1 hr 30 mins)

Mvt109™ Ceremony with Phoebe Leona

Join nOMad founder, Phoebe Leona, to connect with your BODY/MIND/LIFE/SPIRIT through her somatic practice Mvt109. This practi…

Read more

Join nOMad founder, Phoebe Leona, to connect with your BODY/MIND/LIFE/SPIRIT through her somatic practice Mvt109. This practice is open to ALL levels and abilities.

Read less

View more
Here is a little taste of the Mvt109™ groundwork from the program
TUITION FOR
MVT109™ FACILITATOR TRAINING
JANUARY 11-APRIL 30, 2023
MVT109™ PROGRAM
$1940
Access to online portal content of levels 1-3.
LIVE Weekly Group Sessions to integrate material.

20 hours of CEC's
Signed copy of Dear Radiant One
Most popular
FULL PRORGAM + MENTORSHIP
$2740
Access to online portal content of levels 1-3.
LIVE Weekly Group Sessions to integrate material.

20 hours of CEC's
Signed copy of Dear Radiant One
4 PRIVATE MENTORING SESSIONS WITH PHOEBE
WHAT OUR MVT109™ FACILITATORS ARE SAYING
---
"Mvt109 is by far the most healing and cathartic movement practice I've experienced. Taking the Mvt109 facilitator training deepened my understanding of why this practice is so powerful. It was an amazing experience that I highly recommend to anyone who is interested in acquiring new tools that help people connect with their bodies, their creativity, their emotions, and their deep inner healing capabilities. Even if you're not planning on facilitating, I would still recommend this training if you feel inspired to go on a beautiful healing journey, and gain a new appreciation for the ways your body and soul can be expressed."
Koko Fisch
Mvt109 Facilitator Grad
"Mvt109 opened up a whole new world of possibilities of how healing and transformative movement could be. Using the practice to connect with my own body and feel empowered to hold space for whatever shows up has been truly a gift. And to be able to share that with my students as a Mvt109 Facilitator so they could have their own experience and transformation is a testament to the quality and love that is infused in the training and guidance from Phoebe. If I could describe my experience with Mvt109, as a practice and the training, it would be home."
Lea Isidora Onayan
200-HR YTT & Mvt109 Facilitator Grad
"This yoga training went above and beyond what I would have expected a 200hr yoga teacher training to be. A tough but very rewarding experience for me."

"The training was a very powerful experience and opened me up in ways I would never have imagined. The Movement 109 class is a unique and wonderful experience of movement, stillness and playfulness. Moving through the chakras is a powerful and beautiful experience. "
Jen Dwyer
200-HR YTT & Mvt109 Facilitator Grad
A MESSAGE FROM PHOEBE LEONA, LEAD TEACHER & CREATOR OF MVT109™
Hello dear friend, 
I found my way to moving in a more organic way after teaching yoga for many years and leading teacher trainings. I was in burned out on teaching the systems of the yoga practice that I once fell in love with.  The practice that gave me structure and healing in my own life, wasn't working for me anymore. I hit a wall and found myself feeling too bound in the form of the practice. I still wanted to be held but needed a more expansive space to be free to be me and move beyond the boundaries that restricted me.
That's when I found myself rolling around on the ground in the organic ways I did as a child and my early days as a dancer.
It felt like coming home.
As I moved there again, I realized the teachings I received through the science of yoga; the subtle body, the breath, and the movement patterns were the layers of wisdom that I needed to fully integrate in my body. There was more depth to my healing and transformation from when I first arrived to these ways of moving as a child and young adult.
Then I realized, we all need this right now.
It is a movement that is freeing so that  joy and grace can flow again...it creates a sense of safety in thee body first and then moves beyond the structures and systems that the eastern gurus lovingly passed on to us westerners and embraces a more divine feminine energy we all are being called back to now as we step into a new paradigm. We are all being called back to our roots to feel safe again so we can be free in this life.

This program is for you if you want to unleash and embrace the power of your divine energies we all have within ourselves, remember who you are, why your soul came here to dance, play, create, feel, and be a joyful being again.
This program is for you, if you wish to fully embody the radiance of your divine nature and hold space to help others discover it for themselves too.
With love & grace,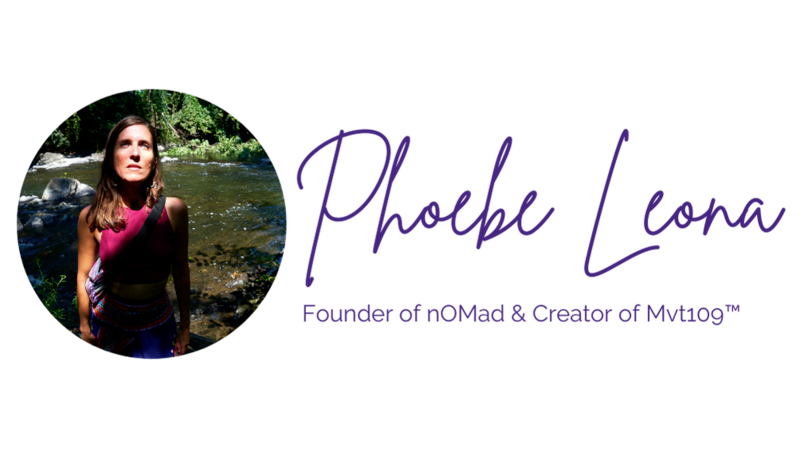 JOIN THE MOVEMENT!
ARE YOUR READY TO GUIDE OTHERS TO MOVE  INTO THEIR RADIANCE?